Shane Cooper Wins Poster Contest

County winners of a health poster contest were guests of honor, along with their parents, at the Annual Kiowa County Farm Bureau Meeting held Monday night at the Fair Exhibit Building in Hobart.

Shane Cooper, son of Aldon & Carol Cooper, Roosevelt, received first place prize in his age group.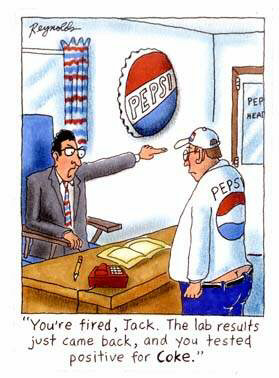 TORI PARRISH - Daughter of Larry and Darla (Osmond) Parrish, Hobart, Age 9. She was born april 5, 1991. Larry coached here at Roosevelt High School and is now coaching at Hobart High School.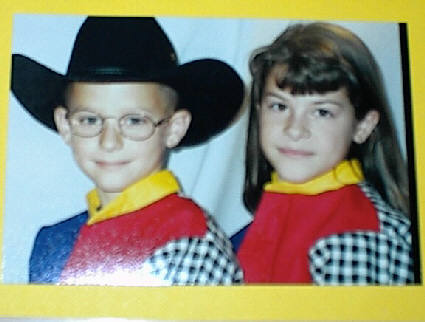 Tyler and Brooke Mahoney are the children of Jeff and Shelli Mahoney, Roosevelt; grandchildren of Martin and Beth Mahoney, Roosevelt; greatgrandchildren of Vernie Mahoney and Aline Penrod, Roosevelt.
More photos of Roosevelt High School Alumni Children:
Tanner and Haylee, Children of Odie Lee and Debbie (Cook) Hopkins.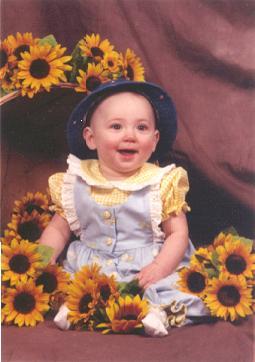 Carly Michelle Webb, almost 1 yr old. She was born July 22, 1999. She is the daughter of Gay and Monte Webb (Class of 1985). Carly, Mommy, and Daddy live at Moore, Oklahoma.

Carly is the granddaughter of Clifton and Ann Webb, Roosevelt, and Bob and Wyona Wilson, of Balko, Oklahoma.
------------------------------------------------------------